IMPORTANT ANNOUNCEMENT
Due to current restrictions on services, all Seasons chapels are equipped with live streaming and recording.
Click here for more details.
A Seasons Funeral is a memorable way to celebrate a life and to tell, share and rejoice the life story of departed loved ones. Today there are many ways to pay tribute to the deceased. It should be a tribute which matches your loved ones' personality.
One of the most popular choices is to have the funeral in one of our funeral chapels, located around the Perth metropolitan area. We have also conducted funerals on golf courses, bowling clubs, family homes, even on a boat on the Swan River.
SEASONS IN YOUR COMMUNITY
As you are all aware, the Coronavirus (COVID-19) is spreading globally, and measures are being put in place to reduce…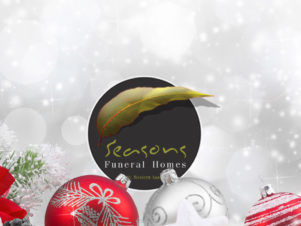 Each year Seasons Funeral Homes are proud to host Christmas Memorial Services at our chapels in Balcatta, Canning Vale, Kelmscott…
We have brought Seasons Singalongs to hundreds of people in aged care facilities and lifestyle villages across Perth and Mandurah…